Stone King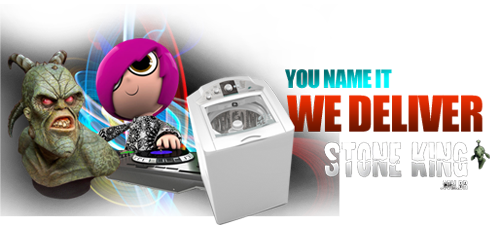 The Stoneking Studios is focused on illustration, characters and creatures development, Web and Ipad Animations, among other medias.
Our Studio ensures the utmost quality in Modeling, Texturing, Lighting, Post Production, Fusion and other techniques related to art in three dimensions.
The special care devoted to the artwork extends to our customer service, with facilities and speeding up during the creation process.
About the artist
Fernando Kuhlmann is a self-taught sculptor, graduated in Design, Advertising and Design by the Escola Panamericana de Arte and also in Music by IGT (now EMT of Wander Taffo).
Has held various quality technical courses, indispensable to ensure a high level work as music production, recording and mixing (IAV – São Paulo), Autodesk Maya (Escape Studios – London, UK), and took part in numerous video classes and e-books of the most respected 3D schools (GnomonWorkSHop, 3DTotal, Eat3D).
He is always getting up-to-date – most recently held the Gnomon Master Classes (School of Visual Effects – California, USA), 2010 and 2011.
Took part of TheImageLab Studio team, where he attended customers like The Coca-Cola Company, O Boticario, Natura, Tiffany and L'Oreal. He has several works published by magazines such as KitbuildersMagazine and Amazing Figure Modeler.
He is specialized in ZBrush, MODO and Photoshop.
Check out his portfolio here on our site!